STEAM · SPORTS · FUN · FAMILY
The Boys & Girls Club Gardner Clubhouse
The Boys & Girls Club of Fitchburg and Leominster Gardner Clubhouse was started in November of 2015 as a pilot program launched by the Boys & Girls Club of Fitchburg and Leominster. The Club takes place every day after school at the Gardner Middle School and hosts up to 50 children.
Like the Fitchburg and Leominster Club, the focus of the Club is S.T.E.A.M., science, technology, engineering, arts, and mathematics.
Registration
Thank you for your interest in the Boys & Girls Club Gardner Clubhouse! Our afterschool program at the BGCFL&G starts in early September and goes through the middle of June.
If you are interested in adding your child to the waitlist please print an application (see the link at bottom of page) and return it to the Club.
Please note: Prior to becoming a member you and your child must attend a mandatory orientation prior to beginning the afterschool program. Orientations will be held in August.
Membership is on a first-come, first-served basis. If you have any questions, please contact Ladda Kosaketh at (978)-632-1603 x2005
Programs
Our after school program is different from other after school programs. Our focus is on Science, Technology, Engineering, Arts, and Math (STEAM). The program also offers health, nutrition, community service, entrepreneurship, and of course, recreation and sports. The Club provides youth an extra opportunity to practice and reinforce the skills and concepts they learn in school.
Each day, programs in our five core areas are offered, giving members access to activities related to Health and Life Skills, The Arts, Education & Career Development, Sports, Fitness & Recreation, and Character & Leadership Development.
The Gardner Clubhouse
The Boys & Girls Club Gardner Clubhouse has a full list of STEAM programs to choose from throughout the day. Programs range from Power Hour, Coding, Math Club, Beekeeping, Aquaponics, Junior Engineers, environmental science, and Fine Arts. We also provide J.U.M.P. hikes and walks, guest instructors, Healthy Habits cooking, and much more!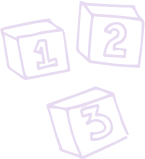 Ladda Kosaketh
Gardner Juniors Program Director
Gardner Clubhouse Hours (2pm -6pm)
(508) 319-9583
Gardner Library (978)-632-1603 x2005
Apply for Admission
Apply for different programs here!